I was born in Paris, France.
My parents were students in advertising until I arrived. My father then worked in department stores, and in the perfume business. My mother did several jobs like jewel design, advertising, shop owner and quickly became a psychoanalyst ! I have a sister (Séverine), two brothers (Edouard & Maxime) and 5 "step-sisters/brothers" (Sandrine, Capucine, Stéphane, Mathieu, Laurine).
At 16, with the money from my very first paid job, I bought my first camera. But had nothing left for film or lab fees. So I went to the "photo-club" near my house. My little brother Maxime was my model.
After school, I was an actor for 2 years, but not good enough to make a living... So I studied advertising for 2 years. And specialized in film video at ESRA school. After that, I had several jobs : marketing for Bang&Olufsen, a gold miner in Africa and then an Art Director in prêt-à-porter. In the prêt-à-porter, I was in charge of the choices of the materials, the casting, the shows. One day, I decided to make photos of the latest collection. A nice British stylist saw those photos and asked me to do some for her magazine. I told her that I was not a professional photographer, but she insisted. I really enjoyed shooting those stories.
An American writer saw these and asked me to do a book for Abrams/éditions de la Martinière. During this production we did some photos for Elle international. Thus, began my professionnal career !
Fortunately, I'm still enjoying doing images today.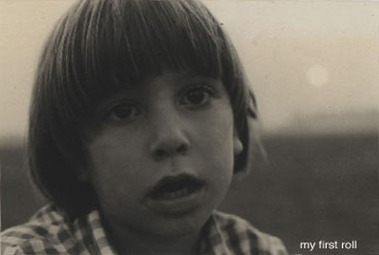 Client List:
Clients : Le Printemps, Air France, Van Cleef & Arpels, Louis Vuitton, Sofitel, Waterman, Annick Goutal, Orange, AT&T, SFR, Sony, Casio, Ford, Citroën, Lavazza, Monoprix, Puma, 55DSL, Pepsi, Coca Cola, SNCF, CBS, EDF, Epson, Hewlett Packard, ING, BNP, Banque Populaire, INPES,...
Agencies : BETC, BBDO NYC, CLM/BBDO, DDB, Havas, McCann Paris, McCann San Francisco, Leg, Publicis Conseil, Young&Rubicam, TBWA Paris, Leo Burnett, Saatchi&Saatchi...
Magazines : Elle, Cosmo, Marie Claire, Dazed&Confused, Jalouse, Neo2, IoDonna, Tank, Tsugi, Trax, Beaux Arts, WAD, Mouvement, Addict, Themepark, Odalisque, Standard,...